1.
Login to your website.
2.
Go to section Edit & Details.
3.
There you can find new Sub-section
CUSTOM PAGES.

4.
To create custom page write down the name of your own unique section (name of the custom page) and click the
add page button
. Your custom page will be created instantly.
5.
If You want to edit created page just
click the name of the custom page and you will be forwarded to edit section
of your custom page. There you can edit anything you want and so create your unique page.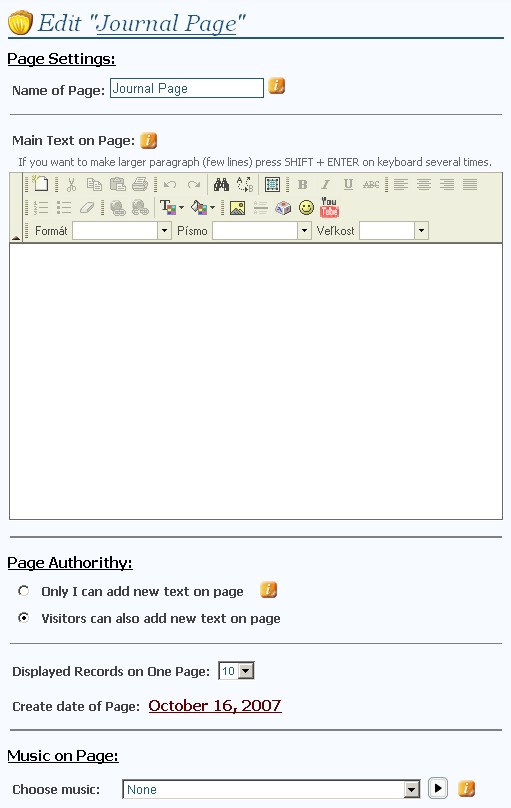 6.
You can access your custom pages just by clicking on newly created drop down menu on top of your website
. In new
Variant 2 styles
the custom pages are located in a
left menu
. Here you will see ordered names of all of your custom pages.
Variant 1:


Variant 2: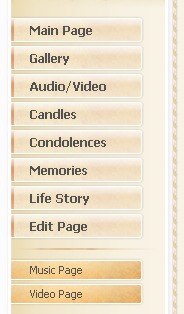 admin
_________________
http://www.Last-Memories.com
- The Online Memorial Services on internet
Memorial Website, Memorial Video, Memorial Book, Family Tree, Photo Albums, Candles, Stories, Memories, Forums, Live chat